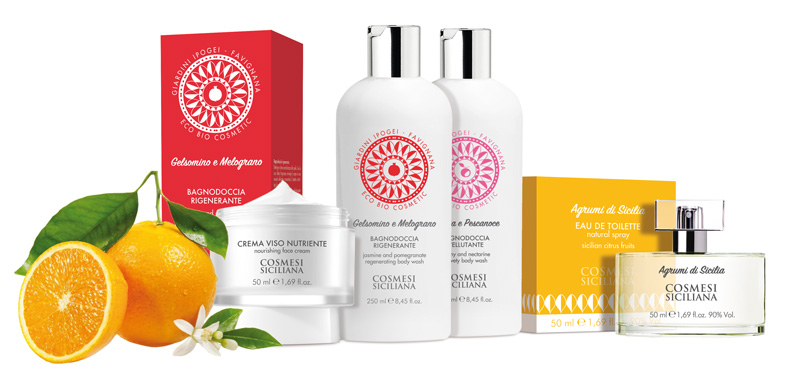 A love story
Ours is a story of love and enthusiasm: love for Sicily, love for cosmetics.
A union of different and complementary professionals and a mission: capturing the most authentic essence of Sicily and transferring it to cosmetics that allow you to experience all the magic of this authentic and generous land, with strong contrasts, bright colours, and the highest biodiversity of the entire Mediterranean area.
Cosmetics for the body, but also for the soul, with a heart that beats at Nature's rhythm. Strictly certified ECO BIO (Organic Environment Friendly) by AIAB (Italian Association of Organic Agriculture).