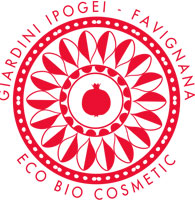 JASMINE AND POMEGRANATE-COSMESI SICILIANA
Enchanted notes of jasmine and its precious cosmetic virtues are fused with those of pomegranate.
The unprecedented synergy offers a thrilling olfactory experience that brings new
harmony to body and mind while offering an antioxidant and regenerating the skin.
All products are certified ECO-BIO by AIAB.