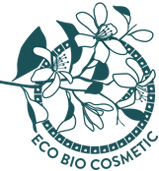 ZAGARA-COSMESI SICLIANA
A sensory journey among flowering citrus.Between April and May, the nature of Sicily offers an amazing spectacle: the blooming of the citrus blossom.
Myriads of tiny white buds open in the heat of the sun, releasing an enchanting, sweet, sensual and fresch fragrance, caressing the heart.
This perfume is brought back to life in ZAGARA:
a line that holds the essence of Sicily and the charm of flowering citrus.
All the products are certified ECO-BIO by AIAB